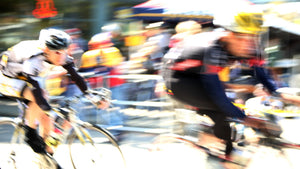 Why Kaibo Verse Bone Conduction Headphones Are The Best Headphones For Professional Bikers?
Are you a professional biker? If so, then you certainly know that safety is the most important thing about biking. Bike helmets are very important for your safety, but did you know that wearing headphones while biking might be dangerous? Yes, it does! And if you want to avoid such an issue in the future, then I recommend getting yourself some Kaibo Verse Bone Conduction Headphones. Let's take a look at why these headphones are the best for professional bikers:
Listen to music and your surroundings
Kaibo Verse is an open-ear headphone that lets you listen to music and your surrounding while doing professional biking. The Kaibo Verse headphones have been designed with the best bone conduction technology which has allowed us to provide our users with the best experience when they are riding professionally or casually. You can now enjoy listening to music while on professional racing and at the same time, listen to your teammate who may be giving you instructions during the race.
they won't fall off your ears
When you go cycling, you need a pair of headphones that won't fall off your ears and will stay in place while you're on the move. The Kaibo Verse Bone Conduction Headphones are lightweight and fit around your ear so it doesn't fall off when riding.
3. It's designed for comfort
Built with a titanium and silicone band, the Kaibo Verse weighs in at only 27.2 grams and rests gently on the arch of your ear, making these headphones ideal for biking!
They Can be used with helmets
One of the main reasons bikers have a hard time using headphones is because they're not designed to be used with helmets. Kaibo Verse headphones are designed to fit comfortably in your helmet without any discomfort. They also come with additional features such as being waterproof, sweatproof, and durable so you can ride for hours on end without worrying about breaking them!

Plus, a single charge of the Kaibo Verse offers up to 6 hours of listen+talk for longer trails.
IT'S MORE AFFORDABLE THAN ANY ALTERNATIVE
The Kaibo Verse packs the same excellent sound quality and a lot of premium features into an affordable, lightweight package. You won't find the same value anywhere else!
The Kaibo Verse can be charged via a USB Type-C cable, which is included in the box.
Nope! They might look like they are, but the Kaibo Verse actually sits right at the opening to your ear canal.
Yes. Kaibo Verse headphones are designed to fit comfortably with glasses or sunglasses.
Yes! Kaibo Verse's bone conduction technology provides an open-ear listening experience so you can stay aware of your surroundings and stay safe whenever and wherever you exercise outside.
Kaibo Verse is water and sweat resistant. Please do not submerge it in water.
Any device that's compatible with Bluetooth 5.0 – so most laptops, Android and iOS devices.
The only set-up required is to pair your Kaibo Verse to your Bluetooth device. If you need help doing this, please refer to the user manual (provided both in the box and on our website).