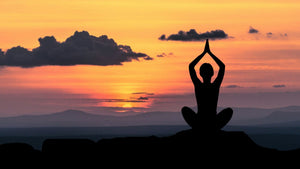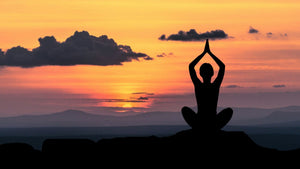 Top 5 Reasons Why Women Love Using Bone Conduction Headphones For Yoga
Bone Conduction headphones are the perfect workout companion for women. They're durable, stylish, and most importantly safe.
Here are 5 reasons why women love to use them during their yoga practice:
1. RELAX AND RESTORE
You can use bone conduction headphones to help you relax. You can listen to music and just let your mind wander, or you can use meditation apps that have guided meditations for relaxation.
Bone conduction technology allows your ears to remain open while wearing headphones. It transmits vibrations directly into the inner ear where they can be translated into sound waves that reach your brain.
2. BE MOTIVATED BY YOUR MUSIC
Whether you're a yoga newbie or a seasoned pro, listening to music can be the key to reaching your zen. Bone conduction headphones allow you to really get into the zone by blocking out distractions and focusing on the sound of your favorite tunes.
3. Hear Your Instructor and Your Tunes
Listen to your instructor and your tunes at the same time.
This may sound obvious, but you can hear your instructor while wearing bone conduction headphones! Bone conduction allows you to listen to both music and your instructor's voice simultaneously. This is especially helpful when taking a yoga class with lots of group exercises where it might be difficult for everyone to hear the instructions, so having the ability to still hear them while listening to music is very convenient.
4. It's designed for comfort
Built with a titanium and silicone band, the Kaibo Verse Bone Conduction Headphones weighs in at only 27.2 grams and rests gently on the arch of your ear, making these headphones ideal for yoga!
5. IT'S MORE AFFORDABLE THAN ANY ALTERNATIVE
The Kaibo Verse packs the same excellent sound quality and a lot of premium features into an affordable, lightweight package. You won't find the same value anywhere else!
EXPERIENCE A BETTER YOGA WORKOUT WITH KAIBO VERSE
The Kaibo Verse can be charged via a USB Type-C cable, which is included in the box.
Nope! They might look like they are, but the Kaibo Verse actually sits right at the opening to your ear canal.
Yes! Kaibo Verse's bone conduction technology provides an open-ear listening experience so you can stay aware of your surroundings and stay safe whenever and wherever you exercise outside.
Yes. Kaibo Verse headphones are designed to fit comfortably with glasses or sunglasses.
Kaibo Verse is water and sweat resistant. Please do not submerge it in water.
The only set-up required is to pair your Kaibo Verse to your Bluetooth device. If you need help doing this, please refer to the user manual (provided both in the box and on our website).
Any device that's compatible with Bluetooth 5.0 – so most laptops, Android and iOS devices.